---
Back on October 9th, we published this story on ANP titled "What Is Really Going On In California? Over 500,000 Without Power Already And A Week Of Darkness Ahead Could Deliver Chaos, But Is More At Play Than Meets The Eye? Series Of Earthquakes At Top Secret California Naval Compound Ongoing To This Day", a story which garnered over 590 comments from ANP readers, many of them pointing out that something sinister appeared to be going on with ANP reader 'IDontKnow's' comment the top voted:
(Article by Stefan Stanford republished from AllNewsPipeline.com)
All I know is that after I first read Remie's post yesterday, all the hair on the back of my neck stood up. My own patriot warning system in red alert. This is as crazy as the town in New Mexico where they evacuated all the people for an unidentified terror threat. There is NO REASON to shut down the grid over wind. If the grid is down, people use candles, lanterns, generators. Generators are more dangerous than the damn grid. I still have a baaaaaaaaaaaaaaaaaaaaaaaad feeling about this…
As Remie had pointed out in a comment which we included within that story of the forced blackouts in Northern California, "I just hope nothing "weird" happens during this time frame that so many people in the state have no power."
We also received a whole bunch of emails from ANP readers over the past 4 days since we published that story, each of them pointing out some of the 'bizarre oddities' surrounding the decision to cut off power to millions of California residents prior to fires even breaking out there, a decision that apparently had been made by authorities long before 'fire season'. Though as one ANP friend had pointed out to us, while authorities in California had apparently made the decision to cut off electricity to residents there once 'fire season' arrived months ahead of time, why didn't they notify residents that far ahead of time so that they, too, could prepare?
Another ANP friend pointed out to us that all of this seems like moves co-ordinated by the state of California to help fast-track in the United Nation's Agenda 21 and Agenda 2030 while as Mike Adams points out in the 1st video at the bottom of this story, these blackouts may just be designed to 'sow chaos in America' with the cover story that PG&E is turning off electricity to prevent fires being so ridiculous that it's obviously covering up something else.
And then we get the real kicker coming to us from this story over at The Guardian which reports "Record Power Shutoffs In California Are Set To Become The 'New Normal'". So NOW we get closer to the truth!
With others warning the forced shutdown of the grid in California was some kind of a 'beta test' for a nationwide grid shutdown scenario, possibly designed to prevent the mass communications of a successful coup here in America with California recently banning Ham radio repeater infrastructure another sign of what Steve Quayle says the evil reason being "they don't want Ham operators telling people the truth about what's happening in California – control the narrative evil in play", others have warned we're watching the Hegelian Dialectic playing out to it's completion: "First they predict the fires, then turn off the power, then they start the fires, next they spread the fires…."
Before we go on, we'd like to thank everybody who had linked to that October 9th story on their websites including Steve Quayle, Whatfinger News, John B. Wells News, Contending For Truth and others, helping that story to get as much attention as it did and opening up a much needed discussion in America.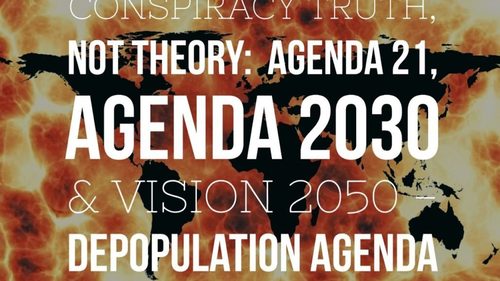 Will the forced shutdowns of electrical grids become the 'new normal' in California? As we read in the excerpt below from this Guardian story, leftists are blaming all of this on 'climate change' as well.:
Amid fierce winds and dry conditions, the utility company that services more than a third of California will cut power to an unprecedented swath of the state as a preventive measure against wildfires.

And with Pacific Gas and Electric (PG&E) at fault for two of the deadliest wildfires in California's history in just the past two years, major power shutoffs are set to become a new normal for a state gripped by the climate crisis.

Starting early Wednesday, PG&Ewill shut off power to portions of 34 of the state's 58 counties, affecting almost 800,000 homes and businesses. The preventive shutoff will not be the first the utility has undertaken this year, but it will be the largest, with parts of Silicon Valley and the coast affected.

"I wish we weren't in a situation where, in maybe one of the wealthiest jurisdictions in the world, we are turning power off to large swaths of the population every few weeks," said Michael Wara, director of the Climate and Energy Policy program at Stanford University. "But it is better than what we've been through, and I very much hope that we get through this fire season without a repeat of 2017 or 2018."
Yet as those who are paying attention know, despite PG&E shutting down the electricity for over a million residents in Northern California, fires broke out instead in Southern California in the LA area, leading to at least 3 deaths and thousands evacuated, showing once again that sometimes, the best made plans go to waste. And while the Daily Mail reports today that PG&E finally restored power to 2 million in the north, as this October 9th story at The Federalist had reported, "The Lights Are Out in California, And That Was the Plan All Along".
Read more at: AllNewsPipeline.com and CaliforniaCollapse.news.