---
Sarah Ashton-Cirillo, the transgender ex-journalist from the US who is now a spokesperson for Ukraine's Territorial Defense Forces, has issued yet another bizarre and unhinged statement on behalf of the Ukrainian military.
(Article by Tyler Durden republished from ZeroHedge.com)
The military spokesperson is vowing that Russia's "propagandists" will be "hunted down" in a message which was published days ago, but which is now going viral and being mocked.
Ashton-Cirillo said in the clip, "Next week, the teeth of the Russian devils will gnash ever harder, and their rabid mouths will foam an uncontrollable frenzy as the world will see a favorite Kremlin propagandist pay for their crimes."
"And this puppet of Putin is only the first. Russia's war criminal propagandists will all be hunted down, and justice will be served, as we in Ukraine are led on this mission by faith in God, liberty, and complete liberation," he said.
The message appeared to be on the occasion of Ukraine's criminal trial against detained Chilean-American journalist Gonzalo Lira. In May, Lira was arrested for a second time by the SBU and has been in detention since then, reportedly on charges of "justifying Russia's aggression, denying/glorifying Russian war crimes, and undermining Ukraine's leadership and Defense Forces."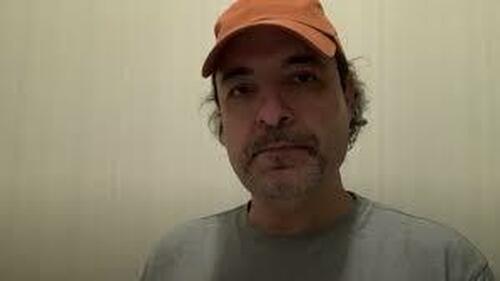 As of June it became clear that the US State Department wanted little to do with Lira. He's facing a potential years long sentence in a Ukrainian prison.
The Grayzone noted in June that—
When US media have demonstrated any interest in the arrest of an American citizen, Gonzalo Lira, it has been primarily to celebrate his prosecution on the grounds that he has been "shilling for Putin." The US State Department, meanwhile, refuses to answer questions about the disappearance of an American at the hands of a government substantially funded by Washington.
Instead, we get a strange rant from an American put in charge of Ukraine's military propaganda vowing to "hunt" people down around the globe if they are not on board with Kiev's perspective.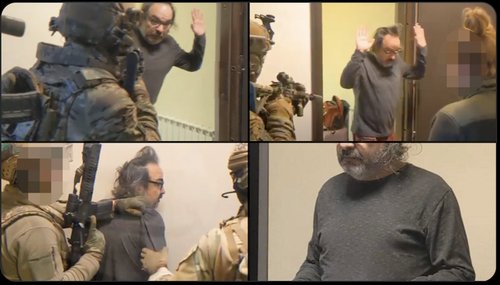 One online commenter quipped in reaction to the strange clip of the trans spox vowing to "hunt" down Russian-sympathizers… "This is like a news report in V for Vendetta."
And another observed, "It's like watching the offspring of Hannibal Lector and Hillary Clinton motivate the Orc battalions."
Author Peachy Keenan made some comparisons to WWII…
Read more at: ZeroHedge.com
Submit a correction >>