---
LGBTQ people are a distinct group who only faintly disguise their hatred of normal people and their hatred was recently revealed in their responses to my article dealing with Pete Buttigieg.
(Article by Don Boys, Ph.D. republished from AllNewsPipeline.com)
My earlier article, "Pete, Since You Brought it Up, How "Gay" Are You?" loosed a plethora of vile comments and repeated vicious phone calls. Almost every critic identified me as a hater. I expected that but the articles from the LGBTQ websites were shocking in their detestation, distortion, and dishonesty. Not one of my critics identified any errors in my assertions dealing with perversion.
It is not hate to tell the truth about anything. It is love, not hate, to help break the chains of a dangerous, deranged, diseased, and deadly lifestyle. It is not hate to help one find a life of forgiveness, joy, satisfaction, normalcy, and purpose.
It seems my critics and proponents of perversion can't read, or comprehend, or they have mental problems. Maybe all three. They all sing the same lyrics and same melody—off key. All, without exception, were dissonant, divisive, dark, and dirty.
I had scores of attacks and they were all vicious, vulgar, even vile. No one gave me credit for being honest and sincere. No one sought to correct me. No one was kind or thoughtful. Almost all their mothers failed to wash out their mouths with Ivory Soap for dirty talk. Of course, dirty talk comes from a dirty mind.
One site attempted to reply but was so incompetent, even I was embarrassed for the writer: "In news both stupid and stupefying, a former Indiana politician has called on Pete Buttigieg to denounce fisting and rimming as part of his political platform….calling on the presidential candidate to disclose more about his sexual practices." No, I don't know if Pete and his "husband" practice the disgusting practice of rimming and fisting. I only mentioned that 22% of homosexuals do so and it would help voters decide if they knew his opinion about such disgusting practices.
My critic wrote that I insisted that Buttigieg should make clear that "he is not into golden showers. Apparently, Boys doesn't mind that Donald Trump actually is into the practice according to an MI6 dossier." However, every honest, sane person in the free world knows the referenced Steel "dossier" was a fabrication commissioned and funded by the Democrat Party and Hillary Clinton's campaign committee.
The Jerry Springer Show had more credibility than Steel.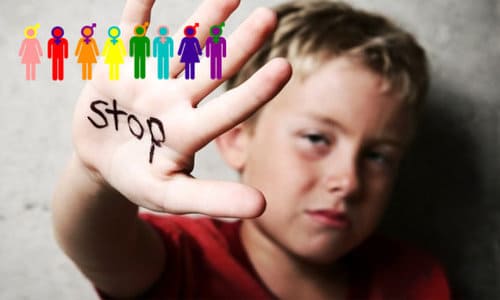 Nor did I say Buttigieg should admit to golden showers, only that 23% of homosexuals practice such dangerous behavior.
Since he was on a roll (of course, one always rolls downhill) he added to his gaffs by saying of me, "In lectures, he has also claimed that if a woman doesn't scream during rape, a man has done nothing wrong." He was misquoting another article where I cautioned people to prove all things, not to take anyone's word that another person has committed a crime; however, non-thinking Progressives maintain that any male or Conservative is guilty until proven innocent. All women are innocent, fair, and honest.
I mentioned that the Bible requires a woman to scream if she is being raped. No scream, no rape charges against a man. I did not say or suggest that the man was guiltless, but he could not be prosecuted if she did not resist and scream. My critic got "a man has done nothing wrong" out of thin air.
Of course, a man is guilty if he kisses and hugs making sexual advances to a woman; but in this dangerous day, it must be understood that just because a man may be guilty does not mean that a complaining woman may be innocent. That seems to be too nuanced for homosexuals to comprehend.
Read more at: AllNewsPipeline.com